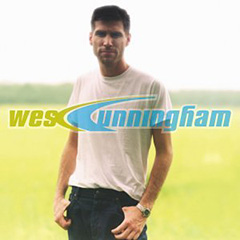 Wes Cunningham - 12 Ways To Win People To Your Way Of Thinking
Reviewed: February 10, 2008
This is one of those albums that sneaks up on you out of nowhere. I stumbled upon Wes Cunningham doing a live performance in 1999 by pure accident, and was impressed enough to look him up at his website and find that he had an album out by Warner Brothers, 12 Ways to Win People to Your Way of Thinking. I was immediately caught by its harmonies, pop sensibilities, and wry, quirky lyrics.
The songs run an emotive gamut from the catchy and upbeat but almost-masochistic "Say My Name" to the introspective and brutally honest "Playing with Fire," which Cunningham shows the juxtaposition of love and relationships.
The music is acoustically based, having been compared with Jack Johnson, and the music is much better than Dave Matthews. But Wes Cunningham's story is a sad, but typical, one in the music industry.
Originally from Dallas, and a Baylor University grad, Cunningham had put out a few demos (a few songs which I have) and attracted Warner Brothers, which signed him. He made a critically successful album, but WB didn't promote it at all. A few songs were released as singles, and some even went on some soundtracks, but all in all, Cunningham found himself released from his Warner Brothers contract. He could have been a major player.
Nashville-based Pentavarit Records then signed Cunningham, and he did an album, Pollyanna, for them in 2002. He toured heavily promoting it, but it didn't fare as well as 12 Ways. Pentavarit Records went under, and Cunningham moved from Nashville, back to his native Texas. He focused on other pursuits (got married, etc.) and kind of left music by the wayside, though I hear that he is writing songs, and has recently moved to Los Angeles to pursue that avenue. I really hope so. He's too good of a songwriter not to.
You will see a theme that runs in my reviews— these are people with immense talent, but never could quite break into the mainstream. The moral of the story is, just because it's not well-known doesn't mean it's not good. And the reverse— just because it's well-known doesn't mean it's good— is also true. The Grammies are on tonight. Watch them for proof of this.
I highly recommend 12 Ways. You can find it at some online CD stores or eBay.